Woooohoooo ITS BACK!! back for 2023. But possibly for the first time in decades with rain, only time will tell. Here are 10 Things To Do At Santo Antonio Festival. Grab your brolly and enjoy the fun.
Lisbon comes alive during the month of June with street parties and parades during the Santo Antonio Festival in Lisboa.
There are many traditions around the Mediterranean countries of Saint Anthony and the miracles he is said to have preformed, in Lisbon it is 
Festa de Santo António
.
These are a mix between the older and religious Portuguese population, that still hold the old tradition of life, and the younger Portuguese that are more than happy to celebrate his feast day with a week long party of drinking, dancing and eating sardines.
10 Things To Do At Santo Antonio Festival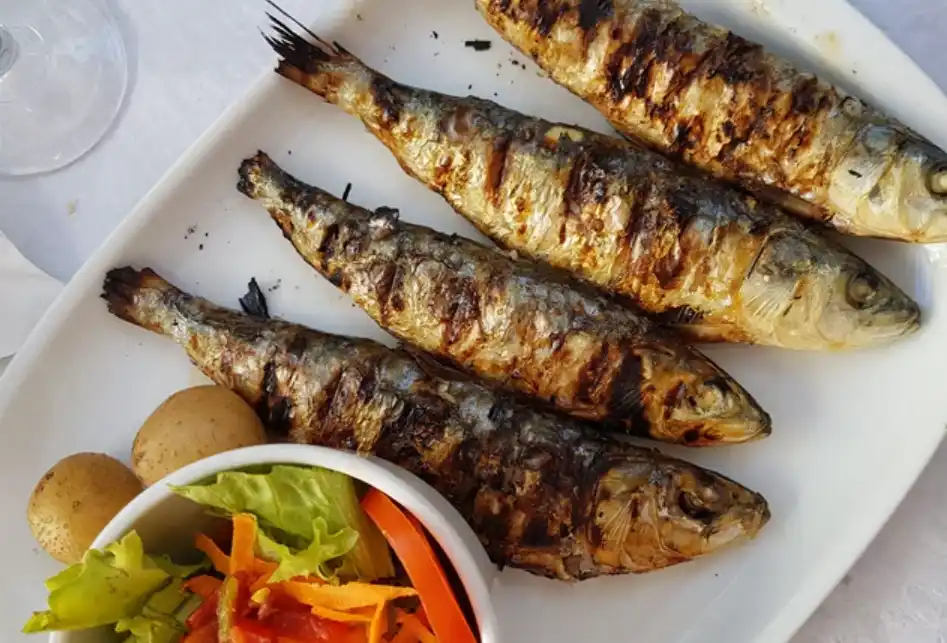 During the festival the streets of Lisbon are decorated with colourful balloons and garlands with the smell of sardines floating through the air. For those more interested in the food side of the festival, food stalls appear on every corner selling traditionally grilled sardines. It is said that the Portuguese consume a whooping 13 sardines per second during the celebrations. So why Sardines? Sardines are associated with the poor and since St. Anthony took a vow of poverty, sardines are considered an important symbol of this tradition. You will definitely see and smell the charcoaled sardines all over the city.

Within the oldest districts in Lisbon – Mouraria, Graca, Alfama, Ajuda and Bairro Alto. The nights come alive with traditional parties which include street music, dancing to traditional Portuguese songs and DJs playing modern music. Stages are set in the small squares of Lisbon's oldest quarters playing a variety of music until early morning. The streets are rammed full of people with locals dancing together all night long. Paper garlands has been hung between buildings to create a Carnival-style atmosphere. Next on our list of 6 Things To Do At Santo Antonio Festival is number 3.



It is not possible to attend the Festival without having a beer or two. Every street has a beer tent where you can buy Portuguese beers of Sagres and Super Bock, as well as other drinks. Locals set up their own stores from their front window selling beer, wine and sangria. No matter what street you find yourself on during the festival you will find a beer station within 2 metres!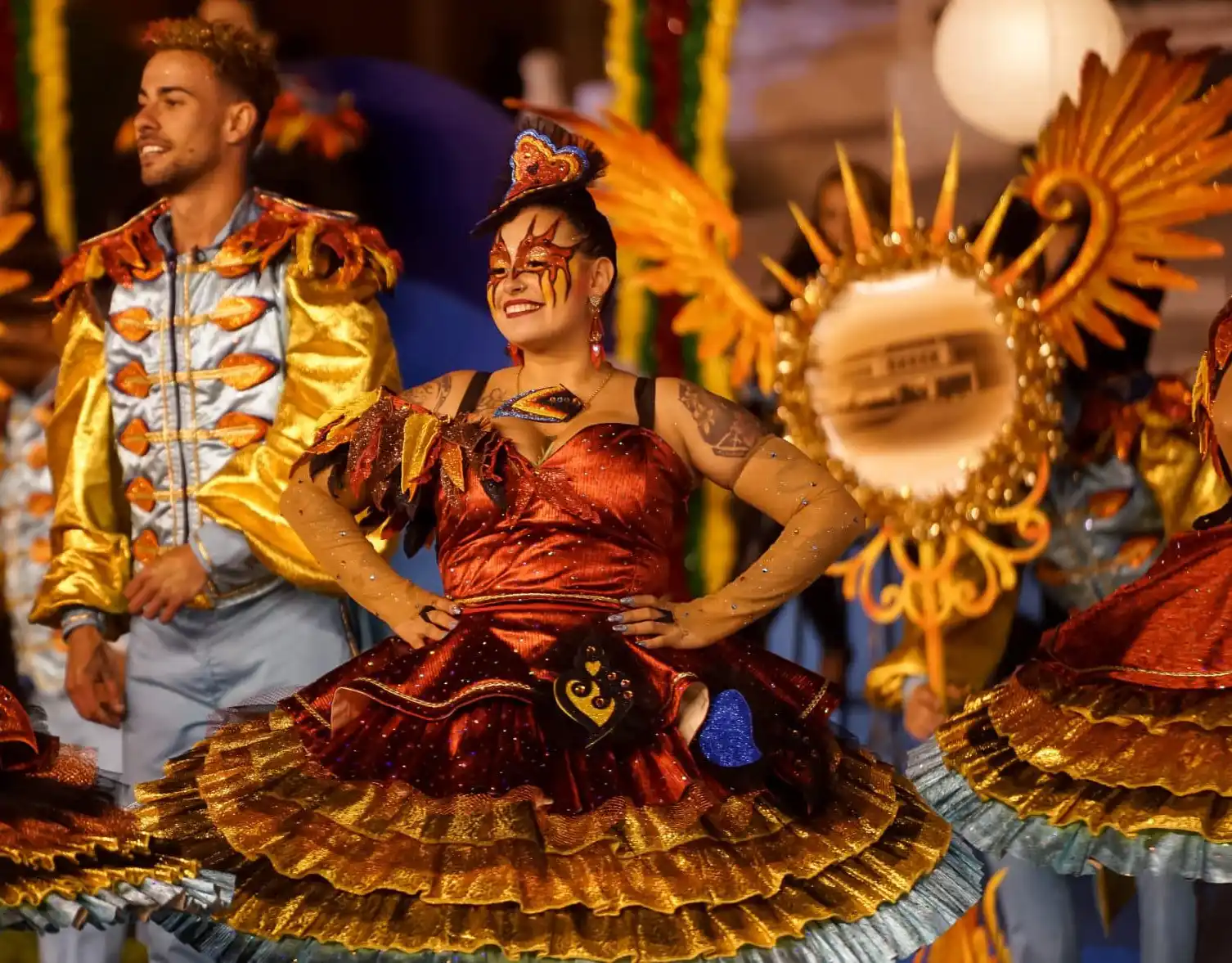 Santo Antonio is the patron saint of Lisbon and the city celebrates him on the 12 June with the parade of popular marches along Avenida da Liberdade. From 9pm, Avenida da Liberdade fills with dancers and music. The parade is a competition between Lisbon's traditional neighbourhoods that during a whole year have prepared their unique choreographies and outfits.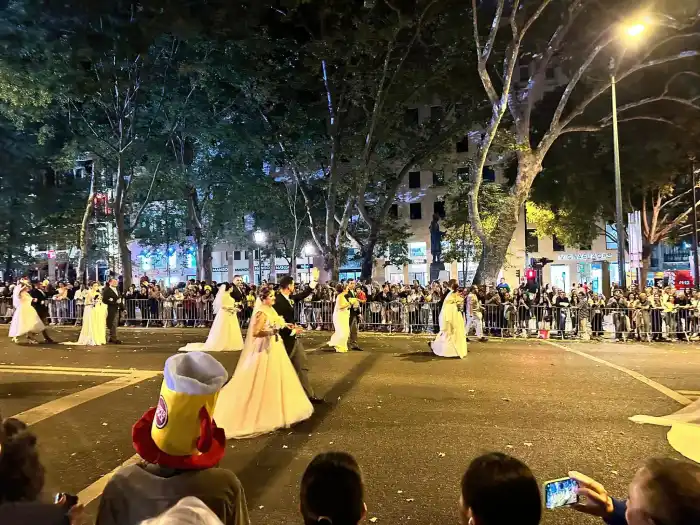 The festival and the love story  Saint Antonio is one of the most famous saints associated with love. During the festival each year there is a mass wedding ceremony held for multiple couples at  Lisbon's Sé Cathedral. The Newlyweds then march in a parade along the Avenida da Liberdade in Lisbon. The Casamentos de Santo António  is a privileged affair for the 16 happy couples.  If you're anywhere near the Church of Saint Anthony, you will smell the scent of fresh basil coming from the tables surrounding the church. The potted plants are waiting to be bought by both singles and couples to give to the one they love. Arhhh. Basil is considered a symbol of luck and in this case it is hoped to bring romantic luck.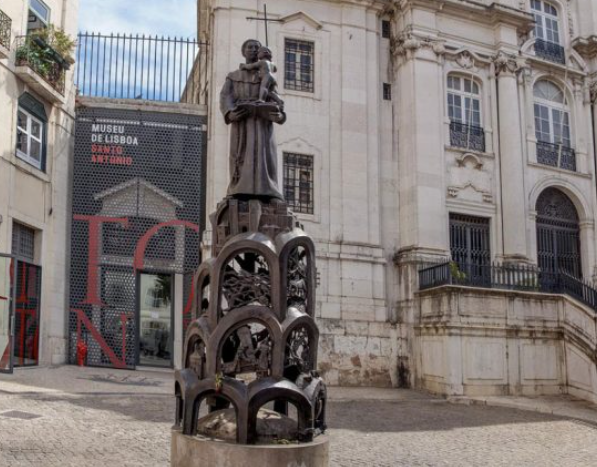 And for the unmarried women seeking a good partner the trick is to purchase a small statue of the Saint and then bury this statue in the ground. Then only dig him back out once the saint has worked his miracles and a suitable partner is found. After the matchmaking the statue is dug up and the happy couple will keep the statue close for luck. For this lasses that buried their statue 5 years ago and still have not met the love of your life, there is an alternative tradition. After midnight on the night of the festival, single women can throw coins at the statue of the saint in front of the Church of Saint Anthony. Wishing for their love life luck in the following year to improve and to dig up the buried statue. Of course there is no equal tradition for single men, que surpresa! Thankfully, nowadays,  not many women can be seen trying to change their luck! 
Listen to Music You Never Heard Before

Traditional Pimba music is a genre of Portuguese popular music that emerged in the 1980s and gained widespread popularity in the 1990s. Pimba music is characterized by its catchy melodies, simple lyrics, and lively rhythms. It is often associated with a festive and humorous tone. The term "Pimba" is believed to have originated from the onomatopoeic sound of a trumpet or a similar musical instrument commonly used in this genre. Pimba music draws influences from traditional Portuguese folk music, as well as other genres such as pop, rock, and Latin music. Lyrically, Pimba songs often revolve around lighthearted themes, love, relationships, and everyday life situations. The lyrics tend to be straightforward and easy to understand, making them relatable to a wide audience. Pimba music often incorporates playful and humorous elements, with tongue-in-cheek or sometimes even risqué lyrics. Pimba music gained popularity through the use of catchy melodies and energetic performances, often accompanied by dance routines. It is commonly played at festivals, weddings, and other social gatherings, where people can sing along, dance, and have a good time.
Stuff Your Face With Sweet Stuff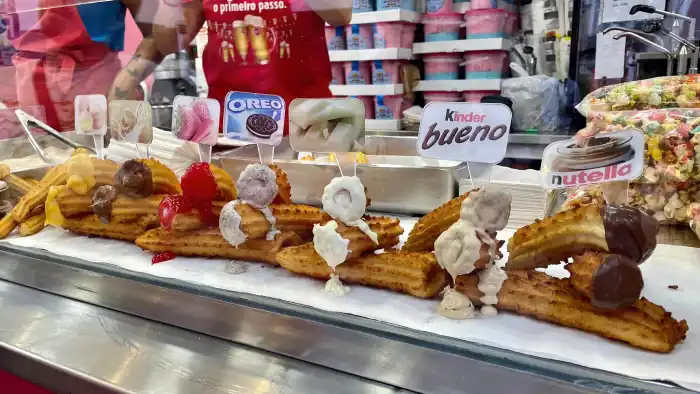 Churros are made of thin strips of dough, resembling a doughnut, while farturas are their larger counterparts. Farturas feature thicker tubes of dough, resulting in a slightly crispy exterior and a soft, pillowy interior. These fritters can be enjoyed in their simplest form, lightly dusted with a combination of sugar and cinnamon. Alternatively, they can be filled with delectable, gooey fillings such as custard, chocolate, or sugary fruit jams.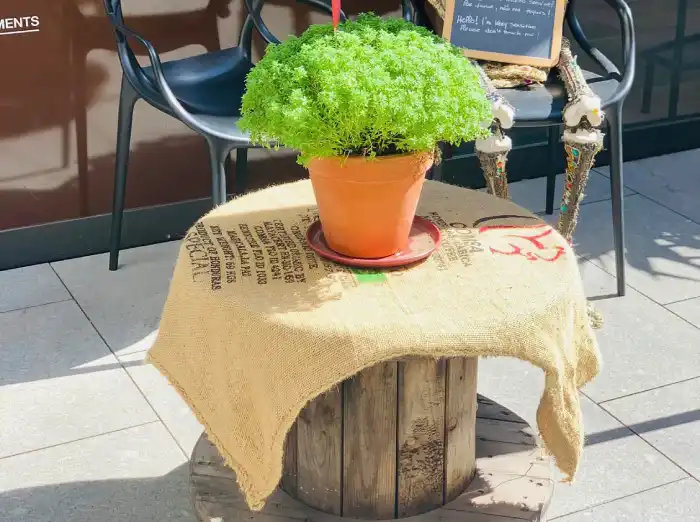 As the aroma of sardines permeates the air, it is not the sole fragrance that lingers (though undeniably the most dominant). Those in the vicinity of the Church of Saint Anthony will also notice a delightful earthy scent of fresh basil wafting from tables adorned with potted plants, eagerly awaiting purchase by singles and couples for their beloved partners. Basil holds symbolic significance, believed to bring good fortune, particularly in matters of the heart.
Santo António, also known as Saint Anthony of Padua, is a highly revered figure in
Lisbon
, Portugal. He is considered the patron saint of the city and is widely celebrated by the local population. Santo António was a Portuguese Catholic friar and priest who lived during the 12th and 13th centuries. He was born in Lisbon in 1195 and later joined the Franciscan order. Santo António is known for his devotion to serving the poor and spreading the teachings of Christianity. He became renowned for his eloquent preaching and his ability to perform miracles. His popularity grew after his death, and he was canonized as a saint just a year after he passed away in 1231.
Is your favourite Things To Do At Santo Antonio Festival on our list?