Activities In Lagos
Book
Activities in Lagos
with Activities in Portugal.
Lagos is an almost undiscovered town on the west side of the Algarve.
Lagos is famous for its beach Meia Praia with golden sands. The nightlife is also notorious. There are plenty of
activities to do in Lagos
that will make your visit unforgettable.
Lagos Cruises
Lagos Water Sports
Activities In Portugal provide a vast and comprehensive list of activities in Lagos
Why You Should Visit Lagos
Lagos …
Lagos is a beautiful town located on the western side of the Algarve Lagos is both appealing for families and for young people alike.

The town boasts the amazing beach of Meia Praia, 4km long. This is a perfect beach for children with its golden sand and calm water.
Almost …
The old town is full of tasty restaurants suitable for all budgets and the accommodation in the area is of a high standard . The area is also perfect for golf enthusiasts, with many top notch courses located in the area.

Book Activities In Lagos with Activities In Portugal.
Undiscovered …
Night Life Activities In Lagos Lagos is famous in the Algarve for its nightlife and attracts a more international backpacking tourist. The town is full of many party bars and during the peak summer months the area has great out door party events. Book Activities In Lagos above.
Why we are


affordable

better

flexible
How We Work1, Select the book now button
2, Select your dates and times
3, Pay online using our secure online payment system
4, Receive your itinerary
Amazing Vendors
We work very closely with our suppliers to ensure we provide our valued customers with the best possible price for their Activities in Portugal.
12 Years Of Experience
Our team have been organising events and working with Portugal vendors for 12 years. We know this country like the back of our hand.
Start Your Epic Stag or Hen Weekend Now!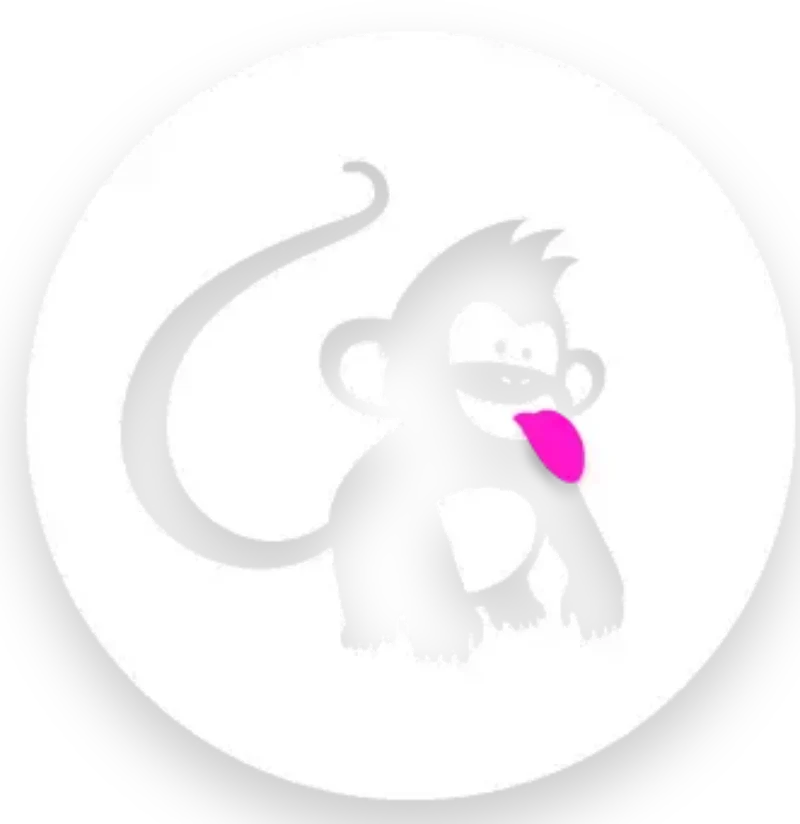 Read The Algarve Guide
/
Culture In Lagos
History and Architecture
: Lagos has a history dating back to the Roman period, and its architecture reflects this heritage. The historic center features narrow cobbled streets, traditional whitewashed buildings with colorful trim, and beautiful churches like the Igreja de Santo António.
Cuisine
: Portuguese cuisine is renowned for its delicious seafood dishes, and Lagos is no exception. Freshly caught fish, octopus, and sardines are often on the menu. Don't forget to try the local specialty, "cataplana," a seafood stew cooked in a traditional clam-shaped copper pot.
Old Town Bars and Restaurants
: The historic center of Lagos comes alive at night with numerous bars, restaurants, and cafes. You can start your evening by enjoying a meal at a traditional Portuguese restaurant and then move on to one of the many bars for drinks. Many places have live music or DJs playing a mix of genres.
Lively Bars and Pubs
: Lagos has several bars and pubs known for their lively atmosphere. Places like Three Monkeys, The Garden, and Inside Out Lagos often host live music, themed parties, and offer a wide range of drinks. These are great spots to meet fellow travelers and locals alike.
Outdoor Activities
: The coastal location of Lagos makes it a hub for outdoor activities. Surfing, kayaking, and boat tours are popular, and you'll often see people enjoying the beautiful beaches and cliffs in the area.
Book
Activities in Lagos
Where To Explore In Lagos
 Lagos, Portugal, is a beautiful and historic coastal town with plenty to explore. Here are some of the must-visit places and attractions in Lagos:
Ponta da Piedade
: This is one of the most iconic natural attractions in Lagos. It features stunning rock formations, sea caves, and grottoes along the coastline. You can explore the area on foot, take a boat tour, or even go kayaking to get up close to these incredible geological formations.
Old Town (Centro Histórico)
: Wander through the historic center of Lagos with its narrow, winding streets, traditional whitewashed buildings, and picturesque squares. Don't miss the "golden church" (Igreja de Santo António) and the Slave Market Museum (Museu da Escravatura) for historical insights.
Lagos Marina
: The marina is a hub for water activities and leisure. You can take a stroll along the waterfront, enjoy a meal at one of the waterfront restaurants, or book a boat tour or fishing excursion. Book your watersports activities in Lagos with AIP.
Lagos Castle
: The Lagos Castle (Castelo dos Governadores) offers panoramic views of the town and coastline. It's a great spot for taking in the scenery and learning about the town's history.
Meia Praia
: This is one of the largest and most popular beaches in Lagos. It offers a long stretch of golden sand and various water sports opportunities. You can also find beachfront bars and restaurants.
Camilo Beach
: Known for its small size and crystal-clear waters, Camilo Beach is another must-visit. It's accessed via a wooden staircase and offers a more secluded atmosphere.
Praia Dona Ana
: Praia Dona Ana is often considered one of the most beautiful beaches in Lagos due to its golden cliffs and clear waters. It's a great place for sunbathing and swimming.
Lagos Zoo
: If you're traveling with family or have an interest in wildlife, Lagos Zoo is a pleasant attraction to visit. It's home to a variety of animals from around the world.
Fort Ponta da Bandeira
: This historic fort is another place to learn about Lagos' history. It offers great views of the harbor and has well-preserved walls and cannons.
Read the
Portugal guide
for more places to Activities in Lagos
Weather

Spring (March to May): Spring in Lagos is pleasant with mild temperatures. Daytime temperatures range from 15°C to 22°C (59°F to 72°F). This is a great time for outdoor activities, as the weather is warm but not too hot, and the region's landscape is lush and green.
Summer (June to August): Summer is the peak tourist season in Lagos. It is hot and dry, with temperatures often exceeding 30°C (86°F) in July and August. The sea is warm and inviting for swimming, and you can expect plenty of sunny days. However, it can also be crowded during this time.
Autumn (September to November): Autumn in Lagos is still warm and pleasant. September and October are particularly enjoyable, with temperatures ranging from 20°C to 28°C (68°F to 82°F). The sea remains warm for swimming, and the crowds start to thin out as the season progresses.
Winter (December to February): Lagos experiences mild winters compared to many other parts of Europe. Daytime temperatures generally range from 12°C to 18°C (54°F to 64°F). Rainfall is more frequent in the winter months, but it's still relatively mild compared to northern European winters.
Restaurants

Lagos, Portugal, offers a wide range of dining options, from traditional Portuguese cuisine to international fare. Here are some restaurants in Lagos that you might want to consider during your visit:
O Camilo: This charming restaurant overlooks the beautiful Camilo Beach. It's known for its seafood dishes, especially the fresh fish caught daily. The stunning views make it a popular choice for a romantic meal.
No Patio: Located in the historic center, No Patio serves Portuguese and Mediterranean cuisine in a cozy courtyard setting. Their menu includes fresh seafood, meat dishes, and a variety of tapas.
Cantinho Gourmet: A family-run restaurant known for its friendly atmosphere and delicious Portuguese dishes. Try their cataplana, a traditional seafood stew, or the grilled octopus.
Casa do Prego: This restaurant is famous for its prego sandwiches, a traditional Portuguese steak sandwich. It's a casual spot with a local vibe and reasonable prices.
The Garden Lagos: This vegetarian and vegan-friendly restaurant offers a variety of healthy and flavorful dishes. They have an extensive menu of salads, wraps, smoothies, and more.
Repolho Gastrobar: Located in the heart of Lagos, Repolho Gastrobar offers a fusion of Portuguese and international flavors. Their tapas and seafood dishes are particularly popular.
Cantinho Algarvio: A cozy restaurant specializing in Algarvian cuisine. You can enjoy traditional dishes like cataplana, grilled sardines, and almond tart for dessert.
Restaurante Adega da Marina: Situated in the Lagos Marina, this restaurant offers a mix of Portuguese and international dishes. The seafood paella and marina views are highlights.
Marina Bar: Another great spot in the marina, Marina Bar is known for its seafood, pizza, and pasta dishes. It's a relaxing place to enjoy a meal with a view of the boats.
Beaches

Lagos, Portugal, is blessed with some of the most beautiful beaches in the Algarve region. Whether you're looking for a relaxing spot to sunbathe or want to explore unique rock formations and caves, Lagos has a beach to suit your preferences. Here are some of the most popular beaches in Lagos:
Meia Praia: This is one of the largest beaches in Lagos, offering a long stretch of golden sand. It's a great spot for water sports, such as windsurfing and kitesurfing. There are beachfront restaurants and bars where you can enjoy a meal or a drink.
Praia Dona Ana: Praia Dona Ana is often considered one of the most beautiful beaches in the Algarve. It features golden cliffs, clear waters, and picturesque rock formations. There are stairs that lead down to the beach, and it's an excellent place for swimming and snorkeling.
Praia do Camilo: Praia do Camilo is another stunning beach with crystal-clear waters and rocky outcrops. To access the beach, you'll need to descend a wooden staircase through a picturesque tunnel. It's known for its breathtaking views and is great for snorkeling and exploring the nearby caves.
Porto de Mós: This beach is a bit farther from the town center but offers a spacious sandy shore and beautiful rock formations. It's a popular spot for both sunbathing and water sports.
Praia da Batata: Located near the town center, Praia da Batata is easily accessible. It's a small beach with calm waters, making it suitable for families and swimmers.
LAGOS WEATHER
Vendors Upload Your Activities Today
Sell your activities quickly and easily
What are you waiting for?