Activities In Albufeira
Book Activities in Albufeira with Activities in Portugal.

Albufeira is a tried and tested Algarve destination that has been accepting visitors for decades.

Albufeira is a cute whitewashed town with beautiful beaches and vibrant nightlife. There are plenty of activities to do in Albufeira that will make your visit unforgettable.
All Activities In Albufeira Categories
Why You Should Visit Albufeira
Stunning Beaches …
Renowned for its beautiful coastline and pristine beaches. The region boasts numerous sandy stretches, such as Praia dos Pescadores (Fishermen's Beach) and Praia da Oura, which are perfect for sunbathing, swimming, and water sports.

The clear blue waters, golden sands, and picturesque cliffs create a postcard-worthy setting for beach lovers and nature enthusiasts.

Rich History …
Albufeira is a town with a fascinating history and a blend of cultures. Its origins date back to Roman times, and remnants of this heritage can be found in the architecture and historical sites throughout the area. Explore the ancient streets of the Old Town, visit the 16th-century Church of Sant'Ana, or discover the remnants of the Moorish influence in the town's architecture.

Albufeira also hosts various cultural events, such as festivals, art exhibitions, and traditional music performances, providing visitors with a chance to immerse themselves in the local culture.
Vibrant Nightlife …
The town is well-known for its vibrant nightlife, making it a popular destination for party-goers. The town comes alive after dark, with a plethora of bars, clubs, and live music venues catering to various tastes.

The famous "Strip" in Albufeira is lined with bustling bars and clubs, offering a lively atmosphere and a chance to dance the night away. Additionally, the Old Town area also offers a more relaxed setting with cozy bars and restaurants, perfect for enjoying a drink or a meal.

Book Activities in Albufeira above.
Why we are


affordable

better

flexible
How We Work1, Select the book now button
2, Select your dates and times
3, Pay online using our secure online payment system
4, Receive your itinerary
Amazing Vendors
We work very closely with our suppliers to ensure we provide our valued customers with the best possible price for their Activities in Portugal.
12 Years Of Experience
Our team have been organising events and working with Portugal vendors for 12 years. We know this country like the back of our hand.
Start Your Epic Stag or Hen Weekend Now!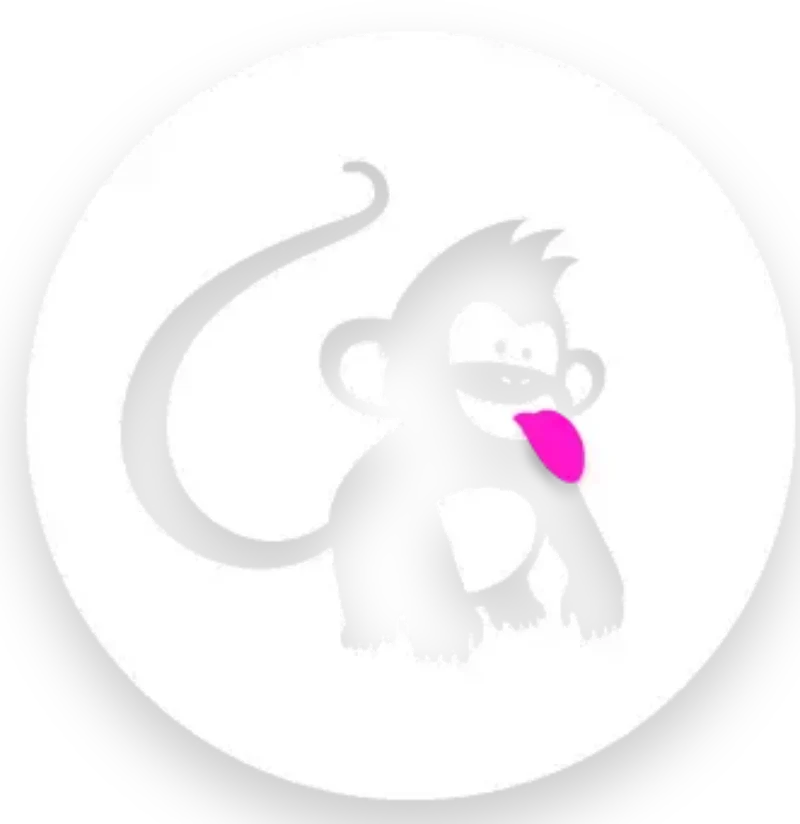 Read The Algarve Guide
Culture In Albufeira
History:
 Albufeira has a rich history, and it was once under Moorish rule. This influence is still visible in the architecture of some older buildings, including the charming narrow streets and whitewashed buildings in the Old Town (known as the "Cidade Velha").
Tourism: 
Albufeira is a major tourist destination, and tourism plays a significant role in the local culture. During the summer months, the population swells with tourists from various parts of Europe. As a result, you'll find a lively atmosphere with many restaurants, bars, and entertainment options catering to visitors.
Nightlife:
 Albufeira has a vibrant nightlife scene, especially in the summer. The town offers numerous bars, clubs, and beach parties, making it a popular destination for those looking to enjoy the nightlife culture.
Cuisine:
When visiting Portugal you must try piri piri chicken, francesinha, bacalhau, and, of course, a pastel de nata.
Book
Activities in Albufeira
Where To Explore In Albufeira
 Albufeira is a popular tourist destination in the Algarve region of Portugal, known for its beautiful beaches, vibrant nightlife, historic Old Town, and outdoor activities. Here are some places and areas to explore in and around Albufeira:
Albufeira Old Town (Cidade Velha):
The historic center of Albufeira is a charming area with narrow cobblestone streets, traditional whitewashed buildings, and a lively atmosphere. It's a great place to explore on foot, with plenty of restaurants, bars, and shops. Don't miss the iconic Fisherman's Beach (Praia dos Pescadores) at the heart of the Old Town.
Albufeira Marina:
The marina is a modern area with waterfront restaurants, shops, and boat tours. It's a departure point for various water activities, including dolphin watching tours, boat trips along the coastline, and parasailing adventures.
Beaches:
Albufeira boasts several beautiful beaches, including Praia dos Pescadores, Praia da Oura, Praia de São Rafael, Praia da Falésia, and more. Spend time relaxing on the sandy shores, swimming in the crystal-clear waters, or trying water sports like jet-skiing and paddleboarding. Check out watersports
activities in Albufeira
.
Zoomarine:
Located a short drive from Albufeira, Zoomarine is a popular family attraction. It features dolphin and sea lion shows, an aquarium, a water park, and educational exhibits on marine life.
Albufeira Strip:
If you're looking for nightlife and entertainment, head to the Strip (Avenida Dr. Francisco Sá Carneiro). This area is known for its bars, nightclubs, and a lively atmosphere, especially during the summer season.
Sightseeing Tours:
Consider taking guided tours to explore the Algarve's natural beauty. Jeep safaris, boat trips to coastal caves, and visits to nearby towns like Lagos and Vilamoura are popular options.
Historical Sites:
Albufeira has a history influenced by various civilizations, including the Moors and Romans. Explore the old town walls, Castle of Paderne, and the archaeological museum to learn more about the area's past.
Golf:
The Algarve is a renowned golfing destination, and Albufeira offers several golf courses, including Pine Cliffs Golf Course and Salgados Golf Course, where you can enjoy a round of golf in a beautiful setting.
Water Sports:
In addition to swimming and sunbathing, you can engage in various water sports, such as windsurfing, kayaking, and scuba diving, at the beaches and water sports centers.
Nature Reserves:
Nearby natural areas like the Ria Formosa Natural Park and Salgados Lagoon provide opportunities for birdwatching and hiking in serene environments.
Local Markets:
Visit local markets like the Albufeira Municipal Market to sample fresh produce, seafood, and regional products. It's also a great place to get a taste of local life.
Festivals and Events:
Check the local calendar for festivals and events that may be taking place during your visit. These can include cultural festivals, music concerts, and traditional celebrations.
Albufeira offers a diverse range of activities and attractions, making it a versatile destination for travelers seeking relaxation, adventure, or cultural experiences on the stunning Algarve coast.
Read the
Portugal guide
for more places to Activities in Albufeira.
Weather

Spring (March to May): Spring in Albufeira is pleasant with mild temperatures. Daytime temperatures range from 15°C to 22°C (59°F to 72°F). This is a great time for outdoor activities, as the weather is warm but not too hot, and the region's landscape is lush and green.
Summer (June to August): Summer is the peak tourist season in Albufeira. It is hot and dry, with temperatures often exceeding 30°C (86°F) in July and August. The sea is warm and inviting for swimming, and you can expect plenty of sunny days. However, it can also be crowded during this time.
Autumn (September to November): Autumn in Albufeira is still warm and pleasant. September and October are particularly enjoyable, with temperatures ranging from 20°C to 28°C (68°F to 82°F). The sea remains warm for swimming, and the crowds start to thin out as the season progresses.
Winter (December to February): Albufeira experiences mild winters compared to many other parts of Europe. Daytime temperatures generally range from 12°C to 18°C (54°F to 64°F). Rainfall is more frequent in the winter months, but it's still relatively mild compared to northern European winters.
Restaurants

Albufeira, located in the Algarve region of Portugal, offers a wide range of restaurants catering to various tastes and budgets. Whether you're looking for traditional Portuguese cuisine, fresh seafood, international dishes, or fine dining experiences, you'll find plenty of options. Here are some restaurants in Albufeira that you might consider:
A Ruina: This restaurant is located in the heart of Albufeira's Old Town and offers a cozy atmosphere with outdoor seating. It's known for its traditional Portuguese dishes, including fresh seafood and grilled meats.
Vila Joya: If you're looking for a fine dining experience, Vila Joya is a Michelin-starred restaurant located in a luxurious boutique hotel. The menu combines Portuguese and Mediterranean flavors, and the ocean views from the terrace are stunning.
O Marinheiro: This restaurant specializes in seafood and is located near Praia dos Pescadores. You can enjoy fresh fish, shellfish, and other seafood dishes while overlooking the sea.
Cantinho Gourmet: This intimate restaurant in Albufeira's Old Town serves Portuguese and Mediterranean cuisine with a modern twist. It's a great place for trying local flavors in a relaxed setting.
Fim do Mundo: Situated on the cliffs overlooking the Atlantic Ocean, this restaurant offers breathtaking views and a menu featuring fresh seafood and Portuguese dishes. It's a romantic spot for a special evening.
Beaches

Praia dos Pescadores (Fisherman's Beach): This is one of the most famous beaches in Albufeira and is located right in the heart of the Old Town. It features golden sands, clear waters, and a picturesque setting with colorful fishing boats dotting the shore. It's a great place for swimming and sunbathing and offers various restaurants and bars nearby.
Praia da Oura: Located to the east of the Old Town, Praia da Oura is a lively and bustling beach known for its water sports and nightlife. It's a popular spot for jet-skiing, parasailing, and other activities. There are numerous bars and clubs in the vicinity, making it a hotspot for evening entertainment.
Praia de São Rafael: Praia de São Rafael is known for its dramatic limestone rock formations, golden cliffs, and clear waters. It's a more secluded and quieter beach compared to some of the others in Albufeira, making it a great choice for a relaxing day by the sea.
Praia de Santa Eulália: This beach is known for its calm waters and family-friendly atmosphere. It has a range of amenities, including restaurants and water sports facilities. It's a great spot for swimming and sunbathing, with sunbeds and umbrellas available for rent.
ALBUFEIRA WEATHER
Vendors Upload Your Activities Today
Sell your activities quickly and easily
What are you waiting for?