Activities In Vilamoura
Book
Activities in Vilamoura
with Activities in Portugal.
Vilamoura is a stylish destination, rub shoulders with the Portuguese rich and famous in its famous marina.
Vilamoura is a year round resort with golfers enjoying the numerous world famous courses, holiday makers seeking sun and sea and the chic just looking to be seen. There are plenty of
activities to do in Vilamoura
that will make your visit unforgettable.
Vilamoura Cruises
Filter
Show all

Yachts

Catarmarans

Powerboats
Vilamoura Water Sports
Vilamoura Sports
Vilamoura Driving
Vilamoura Wellness & Nightlife
Activities In Portugal provide a vast and comprehensive list of activities in Vilamoura
Why You Should Visit Vilamoura
Vilamoura …
Book Activities In Vilamoura with Activities In Portugal. Vilamoura is the most stylish resort in the Algarve, Vilamoura was proposed as the Algarve's most exclusive resort and golfing paradise. Based around the trendy 1000 berth marina, Vilamoura boasts quality restaurants, stylish cocktail bars and unrivalled nightlife. Book activities in Vilamoura above.
Stylish …
The resort is bursting at the seams during the month of August when the chic Portuguese visit the resort in their droves, however Vilamoura is an all round year resort with golfers enjoying the world class golf courses every month of the year. The Marina Vilamoura marina is the largest in Portugal with 1300 berths and it is at the heart of Vilamoura. Surrounded by bars, hotels, restaurants and shops
Beaches …
Vilamoura has two main long streches of beach. Falésia Beach, to the west, which runs almost to Albufeira and Vilamoura Beach, to the east, which runs to Faro. Both beaches have golden sands, are spacious and clean. Excellent for working on your tan and also water sports for the active types. Book Activities in Vilamoura with Activities in Portugal.
Why we are


affordable

better

flexible
How We Work1, Select the book now button
2, Select your dates and times
3, Pay online using our secure online payment system
4, Receive your itinerary
Amazing Vendors
We work very closely with our suppliers to ensure we provide our valued customers with the best possible price for their Activities in Portugal.
12 Years Of Experience
Our team have been organising events and working with Portugal vendors for 12 years. We know this country like the back of our hand.
Start Your Epic Stag or Hen Weekend Now!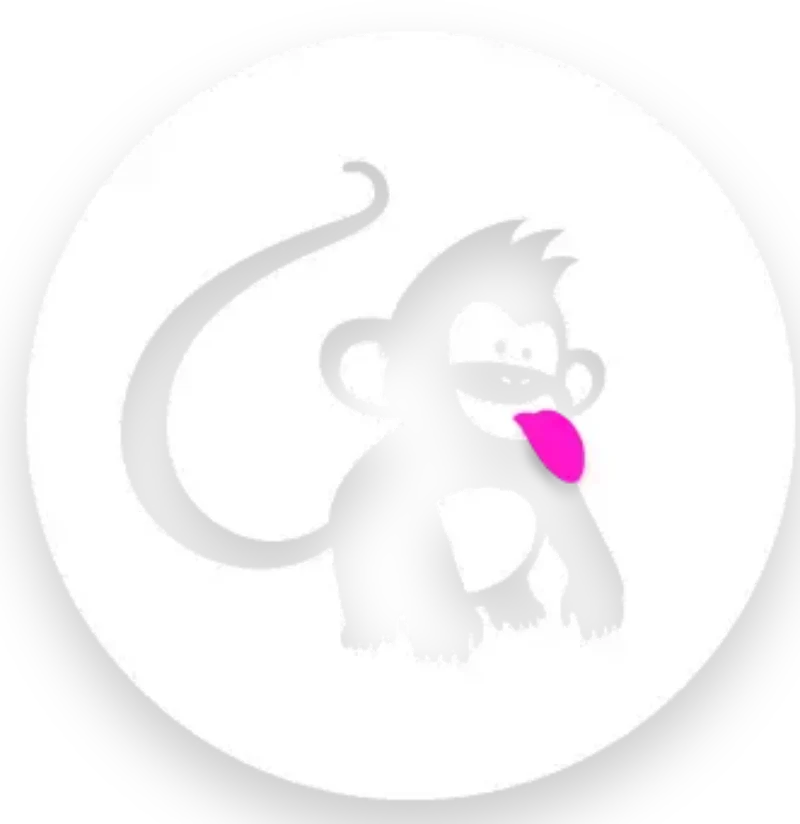 Read The Algarve Guide
Culture In Vilamoura
Golf:
 Vilamoura is renowned as a premier golfing destination in Portugal. It boasts several world-class golf courses set against a backdrop of stunning coastal scenery. Golf enthusiasts can tee off at championship courses like the Victoria Golf Course, designed by Arnold Palmer, or the Old Course, known for its classic design. The Millennium and Laguna courses offer diverse challenges, while the Pinhal Course provides a scenic woodland setting. Vilamoura's excellent golf infrastructure, golf academies, and state-of-the-art facilities make it a mecca for golfers of all skill levels. With its sunny climate and top-notch courses, Vilamoura offers an unforgettable golfing experience on the Algarve coast.
Marina Promenade:
The Vilamoura Marina is a hub of activity with restaurants, cafes, and shops lining the promenade. It's a great place to soak up the atmosphere, people-watch, and enjoy the maritime culture.
Cuisine:
When visiting Portugal you must try piri piri chicken, francesinha, bacalhau, and, of course, a pastel de nata.
Book
Activities in Vilamoura
Where To Explore In Vilamoura
 Vilamoura, located in the Algarve region of Portugal, is a popular resort town known for its beautiful beaches, marina, golf courses, and vibrant nightlife. Here are some places and areas to explore in Vilamoura:
Vilamoura Marina:
The marina is the heart of Vilamoura, and it's a hub of activity. You can take a leisurely stroll along the waterfront, admire luxury yachts, and explore numerous shops, restaurants, and bars.
Beaches:
Vilamoura offers several stunning beaches, including Praia da Marina (Marina Beach), Praia da Falésia (Falesia Beach), and Praia de Vilamoura (Vilamoura Beach). These sandy shores are perfect for sunbathing and swimming.
Golf Courses:
Vilamoura is renowned for its world-class golf courses, including the Victoria Golf Course, the Old Course, and the Millennium Course. Golf enthusiasts can enjoy teeing off in beautiful surroundings.
Cerro da Vila:
Visit the archaeological site of Cerro da Vila to explore the Roman ruins, including a villa, baths, and mosaics. It's a fascinating glimpse into the area's history.
Water Sports:
Vilamoura offers a wide range of water sports activities, including jet skiing, parasailing, paddleboarding, and sailing. The marina is a convenient starting point for many of these adventures. Book Watersports at Activities In Vilamoura.
Parks and Green Spaces:
Take a break from the beach and enjoy the natural beauty of Vilamoura at places like Rocha Baixinha Park and Vilamoura Environmental Park. These areas are great for walking and picnicking.
Vilamoura Casino:
If you're feeling lucky, visit the Vilamoura Casino for some entertainment. In addition to gaming, the casino hosts live shows and events.
Local Markets:
Explore local markets like the Mercado Municipal de Quarteira, which is not far from Vilamoura, to experience the vibrant atmosphere and find fresh produce, local crafts, and souvenirs.
Nightlife:
Vilamoura has a lively nightlife scene, with many bars, clubs, and entertainment venues. The marina area and the Albufeira Strip are popular nightlife spots.
Boat Tours:
Join a boat tour or cruise departing from Vilamoura Marina to explore the stunning coastline, visit sea caves, or spot dolphins in the Atlantic Ocean.
Vilamoura offers a diverse range of activities and attractions, making it an ideal destination for travelers seeking relaxation, outdoor adventures, and vibrant entertainment on the Algarve coast.
Read the
Portugal guide
for more places to Activities in Vilamoura
Weather

Spring (March to May): Spring in Albufeira is pleasant with mild temperatures. Daytime temperatures range from 15°C to 22°C (59°F to 72°F). This is a great time for outdoor activities, as the weather is warm but not too hot, and the region's landscape is lush and green.
Summer (June to August): Summer is the peak tourist season in Albufeira. It is hot and dry, with temperatures often exceeding 30°C (86°F) in July and August. The sea is warm and inviting for swimming, and you can expect plenty of sunny days. However, it can also be crowded during this time.
Autumn (September to November): Autumn in Albufeira is still warm and pleasant. September and October are particularly enjoyable, with temperatures ranging from 20°C to 28°C (68°F to 82°F). The sea remains warm for swimming, and the crowds start to thin out as the season progresses.
Winter (December to February): Albufeira experiences mild winters compared to many other parts of Europe. Daytime temperatures generally range from 12°C to 18°C (54°F to 64°F). Rainfall is more frequent in the winter months, but it's still relatively mild compared to northern European winters.
Restaurants

Vilamoura, located in Portugal's Algarve region, offers a wide variety of restaurants catering to different tastes and budgets. Whether you're looking for traditional Portuguese cuisine, fresh seafood, international dishes, or fine dining experiences, you'll find plenty of options. Here are some restaurants in Vilamoura that you might consider:
Páteo Velho: This charming restaurant offers a cozy atmosphere and serves traditional Portuguese dishes, including seafood and grilled meats. It's located near the marina.
O'Neill's Irish Pub: If you're craving pub food and a friendly atmosphere, O'Neill's is a popular spot for burgers, fish and chips, and Irish specialties. It's located in the marina area.
The Old Course Restaurant: Set within the Dom Pedro Vilamoura Resort, this restaurant offers fine dining with Mediterranean and Portuguese flavors. The terrace provides lovely views of the golf course.
Mayflower: This restaurant specializes in fresh seafood, and its menu includes a variety of fish and shellfish dishes. It's situated near the marina and offers outdoor seating.
Cais I: Located right on the marina, Cais I is known for its seafood and fish dishes, including fresh catches of the day. It's a great place to enjoy a meal with a view.
Akvavit Restaurant: This Scandinavian-inspired restaurant offers a diverse menu with international and Mediterranean dishes. It's a bit further from the marina but worth a visit.
La Pizza Loca: If you're in the mood for Italian cuisine, this pizzeria is known for its wood-fired pizzas and pasta dishes. It's located in the marina area.
Chico's Restaurant: Chico's serves Portuguese and Mediterranean cuisine, including fresh seafood and traditional Portuguese dishes. It's situated near Vilamoura's casino.
Purobeach Vilamoura: This beach club and restaurant offers a trendy atmosphere with Mediterranean and Asian fusion cuisine. It's an excellent choice for a relaxing day by the pool.
Beaches

Vilamoura, a popular resort town in the Algarve region of Portugal, boasts several beautiful beaches along its coastline. Here are some of the notable beaches in Vilamoura:
Praia da Marina (Marina Beach): This beach is located right by Vilamoura Marina and is easily accessible. It's a sandy beach with calm waters, making it suitable for swimming and sunbathing. You can also find various water sports activities nearby.
Praia da Falésia (Falesia Beach): Praia da Falésia is known for its stunning red cliffs and long stretch of golden sand. The contrast between the cliffs, the lush greenery, and the blue sea creates a picturesque setting. It's a great place for walking and taking in the natural beauty.
Praia de Vilamoura: This beach is situated to the west of the marina and offers a relaxed atmosphere. It's a quieter spot compared to some of the other beaches in the area, making it ideal for a peaceful day by the sea.
Praia de Quarteira: While not directly in Vilamoura, Quarteira Beach is just a short drive away. It's a wide sandy beach with a long promenade lined with restaurants and cafes. Quarteira is known for its fresh seafood, and you can enjoy it at beachfront eateries.
Praia do Trafal (Trafal Beach): Located east of Vilamoura Marina, Trafal Beach is relatively quiet and offers a tranquil environment for sunbathing and swimming.
VILAMOURA WEATHER
Vendors Upload Your Activities Today
Sell your activities quickly and easily
What are you waiting for?