Portugal is a captivating country located in southwestern Europe, known for its rich culture, history, and stunning landscapes. Read Activities in Portugal's 10 Reasons To Visit Portugal.

There are numerous reasons to visit Portugal, from its vibrant cities to its beautiful beaches, charming villages, and delicious cuisine. The country's warm weather and friendly locals make it a perfect destination for tourists looking for an escape. 

Portugal is also home to a variety of historical landmarks and cultural attractions, such as the Tower of Belém, the Douro Valley, and the charming city of Porto. Whether you're seeking adventure, relaxation, or cultural immersion, Portugal offers something for every traveller.

Reasons To Visit Portugal below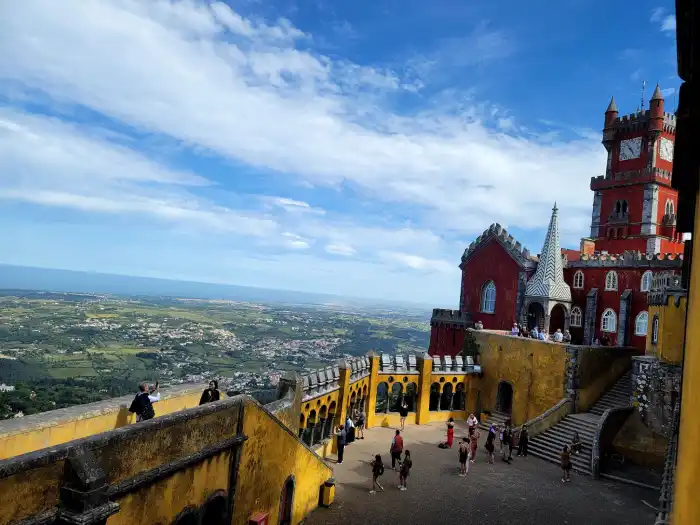 Portugal has a rich and diverse history that spans over thousands of years. It is influenced by the Celts, Romans, Moors, and other cultures. The country's past is evident in its architecture, art, and traditions, from the intricate tilework of Lisbon's buildings to the traditional Fado music of Coimbra. Portugal is also known for its seafaring heritage, with explorers like Vasco da Gama and Ferdinand Magellan leading the way in the Age of Discovery.

Portuguese cuisine is known for its delicious flavours and fresh ingredients.  As you would imagine seafood plays a prominent role in many dishes. The country is also famous for its pastries, such as the custard tart known as pastel de nata, so watch your waistline!

Portugal is also a wine-lover's paradise, with world-renowned wine regions like the Douro Valley and Alentejo producing exceptional varieties of reds, whites, and ports.


Portugal is home to some of the most beautiful beaches in Europe, with over 800km of coastline. The Algarve region is known for its stunning beaches with crystal-clear waters, dramatic cliffs, and golden sands. Some of the most popular beaches in Portugal include Praia da Rocha, Praia do Camilo, and Praia da Marinha.
Portugal
boasts several vibrant cities, each with its own unique character and charm. Lisbon, the capital city, is known for its historic neighbourhoods, delicious cuisine, and lively nightlife. Other notable cities, such as Porto, Coimbra, and Faro, also offer visitors a glimpse into Portugal's rich cultural heritage and modern urban lifestyle.

Portugal is blessed with a diverse array of natural beauty, from rugged coastlines to rolling hills and lush forests. Serra da Arrábida is a natural park located in the Setúbal Peninsula, south of Lisbon, known for its stunning natural beauty.
The park is home to a diverse range of flora and fauna, including cork oak forests, aromatic shrubs, and rare species of birds and mammals. Visitors can enjoy hiking, mountain biking or scenic drives to take in the park's breath taking vistas of the coastline, cliffs, and beaches.
Portugal is one of Europe's top golfing destinations, with over 90
golf courses
across the country. The mild climate, stunning landscapes, and high-quality facilities make it an ideal place to enjoy a round of golf all year round. Some of the most popular golf destinations in Portugal include the Algarve region, Lisbon, and Porto, which offer a range of courses designed by renowned golfers and architects.


Whether you're interested in history, food, or simply soaking up the sun, Portugal is a destination that won't disappoint.
Thanks for reading 6 reasons to visit Portugal.
What is your reason for visiting Portugal?