Activities In Portugal's 6 Spots For Afternoon Tea Portugal, updated for 2022 and in no particular order.

During winter in Portugal the sun may still be shining but the air drops to a cool temperature. After spending Spring and Summer outside tourists and locals start looking for a cozy place to warm up. Is there a better way to warm up than a cup of tea? No!

The Brits may be famous for a cuppa tea but it was an influential Portuguese woman that actually started that cultural addiction. Catherine of Braganza (daughter of Portugal's King John IV) married King Charles II and brought to the UK her love of a cup of tea!

So why not follow in Portuguese royalty and partake in afternoon tea in Portugal.

Below are our 6 Spots For Afternoon Tea Portugal.



Address: Rua do Pau de Bandeira, Lisbon

Olissipo Lapa Palace in Lisbon, offers the perfect afternoon tea in an amazing nineteenth-century mansion, converted into a five-star hotel. During the winter for the afternoon Tea Time, Rio Tejo Bar has a Tea Menu made for you, offering a variety of 30 different types of teas selected from countries such as India, China, Vietnam and Japan. It has indoor and outdoor seating and is open from 10:30 AM until 10:30 PM.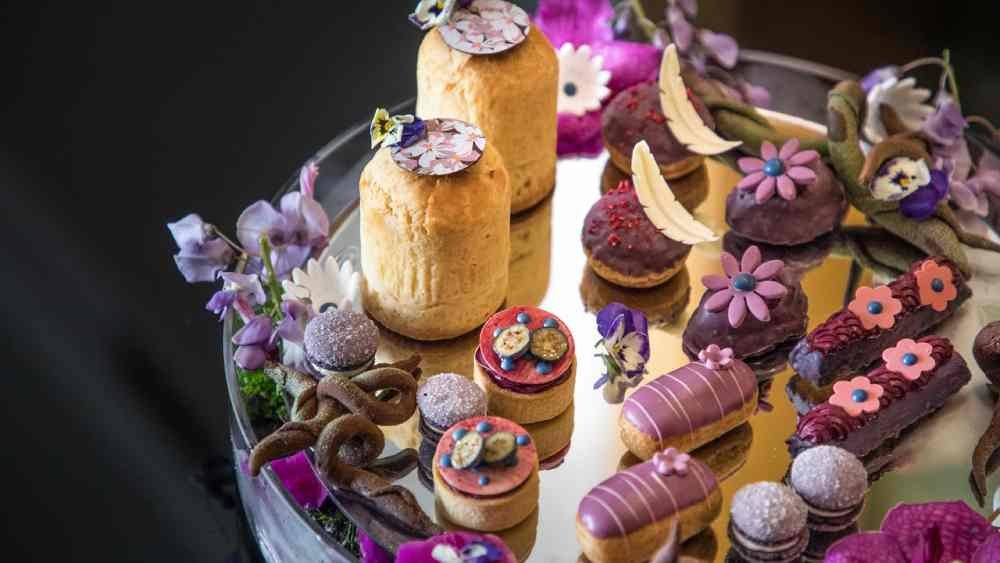 Address: Rua Rodrigo Da Fonseca, Lisbon

Located in the Four Seasons Hotel in Lisbon is the Almada Negreiros Lounge. In this lounge guests truly feel like royalty surrounded by exquisite bold tapestries that adorn the walls. You will not find scones and jam here, the focus is on the exotic! The signature dish of the Jacaranda Afternoon Tea is a feast for the eyes and palate.

Address: Praça da Liberdade 25, Porto

Located at Bar das Cardosas, in the Intercontinental hotel – Palácio das Cardosas, in Porto. Guests can enjoy a traditional menu of tea, scones, with and without raisins, homemade jams and cream. Egg mayonnaise, smoked salmon, cream cheese and fennel sandwiches and roast beef with yellow mustard. Afternoon tea is served every week, between Wednesday and Sunday. Next on our list of 6 Spots For Afternoon Tea Portugal is number 4.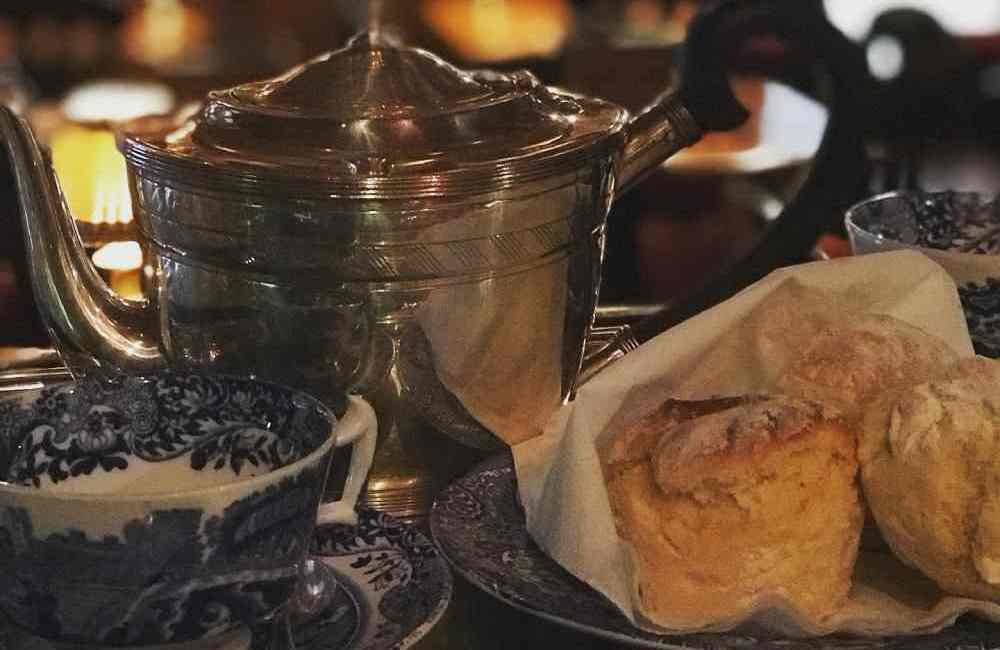 Address: Avenida da Boavista, Porto

Chá Clube in Porto has been a famous tea house for decades. In this decadent location, deliberately decorated in an English taste – both in terms of comfort and decoration. Guests can delight in snacks, such as the unmistakable Turkish chocolate cake, the traditional scones with jam and butter, brioches and croissants. To accompany, guests can choose tea, from a wide range, or natural juices or fresh fruit smoothies. Tables are laid with white linen tablecloths, silver teapots and Spode dinnerware, guests could mistakenly think they are located in England but a quick glance at the blue skies through the window will soon remind guests of their true location.

Address: Algoz, Algarve

This quaint Traditional Portuguese tea room is located in the Algarve, serves Afternoon Tea in a relaxed, cozy and familiar atmosphere. It may not be the most sophisticated location on our list but it is the friendliest and most authentic. Everything is handmade and the spot offers superb cakes and pastries, 40 options of teas and local produce to purchase to take home. Enjoy an afternoon tea or shop for local honey, liquors, cakes and much more!

Address: Estr. da Quinta do Lago, Almancil

At the Conrad Hotel enjoy exotic Sri Lankan teas from the Dilmah Teamaker's Private Reserve label with pastel de nata (Portuguese custard tart), finger sandwiches, macarons and truffles. The lounge has a modern interior, with décor inspired by a rare Algarvian flower (tuberaria major) and a large outdoor terrace with views of the pool and gardens. The setting is magnificent, with stunning views over the Algarve hills to the rear.